Here you will learn about the Corvette Concept cars that didn't make it to production. As you look down the Navigation Bar on the left of your screen, you will see the names of the concepts. Click on them to learn more.
What's New
The 2011 SEMA Show is here and GM has brough out two awesome Corvette concept cars. Check them out!

1959 CERV I Concept makes a showing at Bloomington Gold 2009. Read all about this fasinating research vehicle.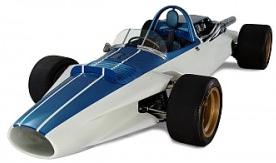 1954 Corvette Styling Concept has been freshly restored and has a story to tell.

Official Pictures released of the 2009 Corvette Stingray Concept that will play the roll of Sideswipe in the movie Transformers Revenge of the Fallen